Air Conditioning & Heating
AC Repairs & New Installs
Founded in 1988, Air Care Heating & A/C, Inc. is family-owned and operated HVAC company located in Clearwater, FL. We service all of Pinellas, Southern Pasco and Western Hillsborough county areas.
* FREE In-Home Written Installation Estimate
When you hire Air Care for your heating and air conditioning services, you are receiving some of the best quality HVAC experience in the industry. Our trained, certified technicians and installers conduct themselves in a highly professional manner and maintain a clean and neat work area when they are in your home or business. This professional approach allows us to build a more stable foundation of trust with each of our residential and commercial clients. When you are looking for your next A/C repair, please consider the manners of the people working for you, as it will either make or break the experience. We service all makes and models of HVAC units, including hot water recovery systems. We pride ourselves in providing excellent heating and air conditioning services to each of our clients. We often solve and fix the problems that other AC companies cannot solve.
Doing AC Repair and Installations Right the First Time
We do everything by the book and according to federal, state, and local laws. Are you looking to save money by hiring an AC contractor who will install a new AC unit without pulling a permit? Then, please look elsewhere. We pull permits for all new HVAC installs and do not cut corners (or circumvent environmental regulations).
Best Quality AC Repairs and New High-Efficiency HVAC System Installs
The Air Care Advantage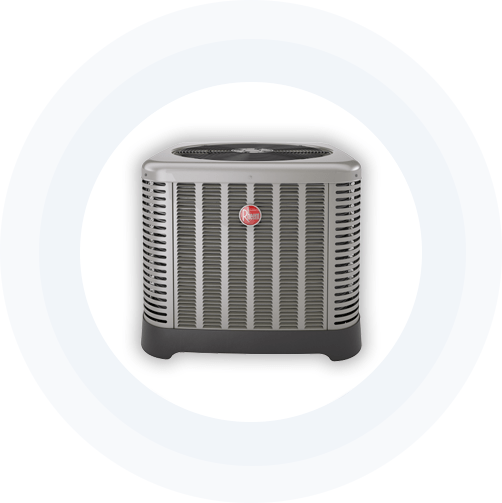 Customer Reviews
Besides improved indoor air quality without the musty mold odors, we have reduced our maintenance tasks, of removing and cleaning mold from the coils. This saves hours of labor and eliminated the cost of cleaning fluid.
I am amazed at how much it has improved the quality of air in my preschool. Our beginning of the year illnesses were minor compared to years past, but even more amazing is the extremely low flu rate I have had this year.
The results were so impressive that Southeastern University decided to install Fresh-Aire UV Tight-Fit Kit UVTM germicidal UV light systems in all of their PTAC units.
Committed to Excellent Customer Service and Professional Communication
Why Rheem Team?
Homeowners get a competitive advantage when they choose Rheem Team. Rheem Team "Top Contractors" are recognized for specializing in installing and servicing award-winning Rheem heating and Air Conditioning equipment. But most importantly, Rheem Team Top Contractor's are a select group of innovative companies who surpass hundreds of other contractors in sales, customer support and overall performance with homeowners. Rheem Team dealers are specialists in training and provide quality service.
About Rheem
Respected for reliability, Rheem is an industry leader for total heating, cooling and water heating solutions. All Rheem products meet or exceed rigorous industry and regulatory standards for quality, reliability, efficiency, and air & water quality. From design and fabrication to finished product assembly, each phase in the manufacturing process is rigorously monitored and measured to ensure the highest quality, durability and operating excellence. Rheem products are routinely tested and certified by various government and third-party testing labs to ensure quality standards.
HVAC Company Near Me | Air Care & Rheem