Our A/C repair services are proven and include the following:
You have found the best AC repair company in the State of Florida. Located in Clearwater, FL, Air Care has consistently pleased customers by providing efficient AC repairs and extending the life of the HVAC units. In fact, we are also used as a resource by other HVAC companies in Tampa Bay when they are unable to diagnose an HVAC problem or system malfunction. Please allow our customer reviews to vouch for the quality of Air Care's air conditioning repair service quality and speed. Click here to view AC repair customer reviews.
Thank you for your response and professionalism. I wasn't aware until days later of the events on my daughters service call. I am truly sorry and agree with your position. I have explained the same to my daughter. I have always appreciated our relationship and still do! I am now and will continue to be an Air Care customer!
David Adair
A/C Compressors
Air Conditioners
Air Conditioning & Heating Service
Air Conditioning Installation
Air Ducts
Air Filters
Air Purifiers
Blowers
Central Air Conditioning
Central Heating Systems
Mobile Home Air Conditioners
Multiple Zone Systems
Duct Work
Overhauls
Coil Cleaning
New & Used Parts & Equipment
Coils
Compressors
Controls & Thermostats
Cooling Systems Installation
Dehumidifiers
Rooftop Air Conditioners
Upgrades
Inspections & Installation
Maintenance & Service Contracts
Mini Split Systems
Repair & Replacement
Replacement Parts
Troubleshooting
Upgrades
Warranties & Guarantees
What Our Customers Say
I have been a customer of Air Care for over 20 years. They are knowledgeable, efficient and on time. I would not use another AC company.
We service all of Pinellas, Southern Pasco and Western Hillsborough
Call Air Care today for a quote on your new AC system.
All new AC systems are permitted, installed, and inspected per State of Florida building code.
Our new installs also comply with HOA rules & regulations in Tampa Bay communities.
How We Can Help
Featured Services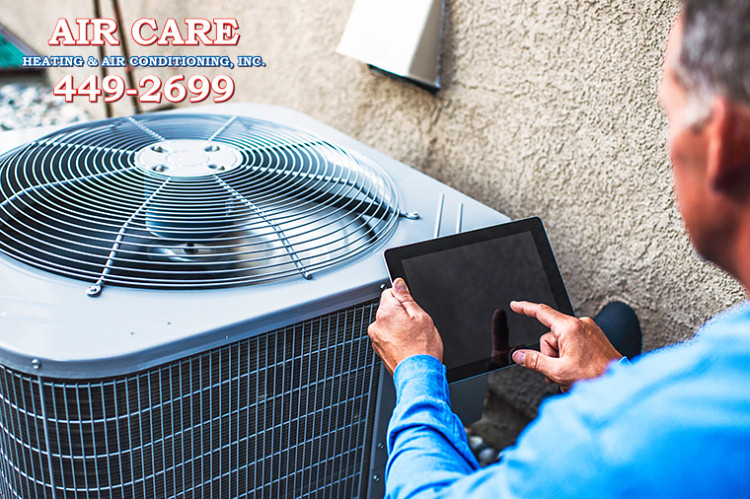 Looking for air conditioning repair in Clearwater or surrounding Tampa Bay communities? Our...
Although Clearwater, Florida (and surrounding Tampa Bay communities) never really get too cold...
Although Air Care makes every effort to repair and extend the life of existing HVAC systems...
The air ducts are often forgotten (out of sight out of mind) but they play a very important role...
Air Conditioning
A working air conditioning unit is one of the most appreciated facets in any building in Clearwater. We have numerous clients who have found us because there was something wrong with their current or old air conditioner. While sometimes repairing an a/c unit is as simple as cleaning it out for optimal efficiency, other times repairing an old air conditioner is more expensive and labor intensive. When that is the case, it makes repairing a specific air conditioning unit more complicated. In our experience, some of the most common reasons a home or office air conditioning stops working is because of a lack of maintenance, overworking it; i.e. running your a/c on low, while keeping the doors and windows open at the same time can overwork the ac unit in your home or office. This has the added detriment of running up your energy bills as well as damaging your air conditioning.




Air Conditioner Repair
Additionally when we have to repair an air conditioner, we are liable to encourage you to go with a newer model. One of the added benefits of new air conditioners is that you can monitor the humidity levels in a building based off the indoor control panel of your home or office. In Clearwater, this becomes extremely important during our summers because, not only does it become swelteringly hot, the humidity levels shoot through the roof as well. This culminates in creating an environment that is highly uncomfortable and potentially harmful to your health. The easy solution is to get a company like Air Care, with a stellar reputation to come out and fix or replace your ac unit, so you can get back to the life you want. Air Care will help you with your air conditioning problems as fast and as smoothly as possible. All it takes is a call.